Creating websites is the core of our business. It's all about customer experience: We want you to have the best experience experience when working with us, and we want your customers to have the best experience with your amazing website. Take a look at our ethos to get a feel for how we'll work with you and then review the phases of web design  below.
info

support

sales

name
@yourdomain.com
This is the start of our process.  We pride ourselves on really getting to know you and your business. We'll gather information, conduct industry research, and define goals.
The design phase is where your vision is expanded into the copy, color palette, graphics, and functionality that will be used in the development phase.
Now it's time to turn the concept into reality. The design concept is built out. Front-end and back-end development is completed with your ongoing input.
The project is delivered to you when all of the discover phase goals have been met. The site will be live for your customers. See our maintenance service for continued support.
We think being successful requires a lot of communication. That's why we'll always tell you exactly what we do and why. That includes having simple (no hidden fees) pricing for our services. If you are ever confused about something we say, reach out to us – we'd love to clear it up!
When we work on a project, we don't just throw your logo on a template and call it a day. We want to get to know you and your business. Getting the best results for you is the #1 goal, and the only way to get there is by fully understanding what those best results should be.
This is the most important part. You want to work with us to achieve a goal, and we want to get you there. Our project development is a dynamic process. That means we communicate with you at every step of the project to fine tune and make sure we're working towards the perfect result. A lot of the time, we continue working for our customers after the initial project to help them adapt to new challenges.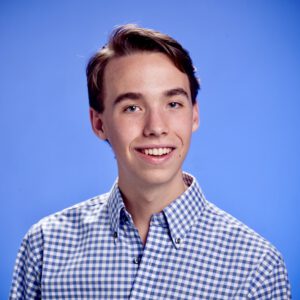 David Reid
Founder // Web Designer
Hi, I'm David. I founded Networked Link in 2016 and I've been helping small businesses grow ever since. I'm a firm believer in the value of entrepreneurship and the innovation it brings. My goal is to give your ideas visibility so that they can grow and flourish.
David showed me how to be successful in my business. We'll be using Networked Link for a long time and I'm referring all my friends to them. Thanks for all the support.